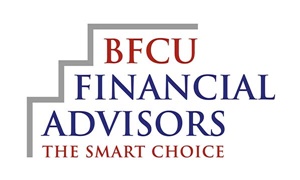 ---
*The BFCU Financial Advisor program is offered through CUNA Brokerage Services, Inc.*, a broker/dealer focused on serving credit union members. CUNA Brokerage Services, Inc. is an affiliate of CUNA Mutual Group. For more information about CUNA Brokerage Services, Inc., please visit cunabrokerage.com.
---
Meet Our Financial Advisor:
Ray Lazcano
Are you aware that most Americans spend more time planning for a two-week vacation than planning for retirement?
Helping clients reach their retirement goals is my primary objective. There are a lot of options for your retirement, but the first step is developing a strategy. As a financial services representative working with BFCU Financial Advisors, my job is to help you, whatever your age, create a sound financial strategy for the lifestyle you want to live in retirement. Let's get together and create your retirement plan. Together we'll answer the tough questions to give you peace of mind: Are you saving enough? Will you outlive your retirement income? How much insurance should you have? Should you add stocks to your portfolio? Are your financial expectations realistic?
My Background
Over the last 4 years, through workshops and personal interviews, I've helped a great number of members create a methodology to help reach three key financial goals: 1) wealth accumulation during your working years, 2) security and independence in your retirement, and 3) transfer assets in the most advantageous way. Specifically, I can help you:
Retire more comfortably.
Protect your assets and your financial future.
Fund your children's or grandchildren's education.
I am a Registered Representative of CUNA Brokerage Services, Inc., member FINRA/SIPC. I am also a licensed insurance agent.
It's easy to get started. Please contact me for a no-cost, no-obligation consultation.
Personal

Over 20 years of financial planning experience with individuals.
Enjoy reading, travel, and golf Also the proud Dad to an amazing boy James
Professional Services
Retirement Income Planning
Tax-Advantaged Investment Planning
Wealth Management
Charitable Giving Strategies
Life Insurance Planning
Investment Management
Trust Services
Long Term Care Insurance
Estate Planning

Check My Background
FINRAs Broker Check
*BFCU Financial Advisors Professionals are registered representatives of CUNA Brokerage Services, Inc. Representatives are registered, securities sold, advisory services offered through CUNA Brokerage Services, Inc. (CBSI), member FINRA/SIPC, a registered broker/dealer and investment advisor, which is not an affiliate of the credit union. CBSI is under contract with the financial institution to make securities available to members. Not NCUA/NCUSIF/FDIC insured, May Lose Value, No Financial Institution Guarantee. Not a deposit of any financial institution. CUNA Brokerage Services, Inc. is a registered broker/dealer in all fifty States of the United States of America.
**Prior to requesting a rollover from your employer sponsored retirement account to an Individual Retirement Account (IRA), you should consider whether the rollover is suitable for you. There may be important differences in features, costs, services, withdrawal options and other important aspects between your employer sponsored retirement account and an IRA. FR-3487060.1-0321-0423